The Employee Assistance Program (or EAP) has changed and grown since the first "Occupational Alcohol Program" of the 1940's. The range of services provided by EAP professionals today has broadened to include marriage and family problems,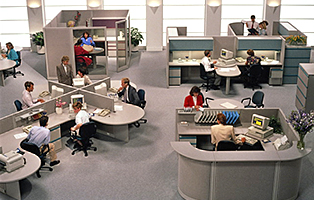 stress related problems, financial and legal difficulties, and psychological and workplace conflict.
Employee Assistance Programs furnish professional counselors who provide confidential assessment and short-term counseling to employees and their families in order to assist in dealing with these, and related, matters. The number of companies starting EAP programs has also increased substantially. The business community has recognized that many everyday life stresses can negatively affect employee attendance and concentration, the general workplace morale, and an employee's ability to perform well on the job. Today, many companies provide EAP services for their employees.
A credential, the CEAP, or Certified Employee Assistance Professional, has been instituted for the EAP profession. The purposes of the CEAP credential are to:
Provide a standard of requisite knowledge in employee assistance programming.
Encourage continued professional growth in employee assistance programming.
Establish, measure, and monitor the level of knowledge required for certification in employee assistance programming.
Help employers, labor unions, health care providers, educators, and the public identify qualified employee assistance professionals.
Recognize those individuals who meet the standards for certification set forth by the Employee Assistance Certification Commission.
Studies have shown EAPs help decrease absenteeism and worker's compensation claims, as well as decreasing costs associated with employee retention, healthcare, substance abuse, mental health issues and on-the-job accidents.

Find an EAP provider in this directory and talk to them to learn the many ways an Employee Assistance Program can benefit your organization's health, performance, and productivity.